Tai Chi Every Day Keeps Virus Away!
ONLINE NOW: Learn and Practice Tai Chi Anywhere!
with Master Leon Xu
Sign Up and Start Health Progress Immediately!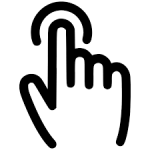 Step 1
Choose your courses


Step 4
Go at your own Pace
Learn and Exercise Tai Chi with Any Device Any Time!
o Online smooth streaming courses with Master Leon Xu.

o Works with all devices, like smart phones, tablets, and computers.

o High-Definition (HD, 720p) and Full High-Definition (FHD, 1080p) videos.

o Any time and anywhere with internet connection.

o With detail explanation, step by step and demo.

o Cancel at any time.