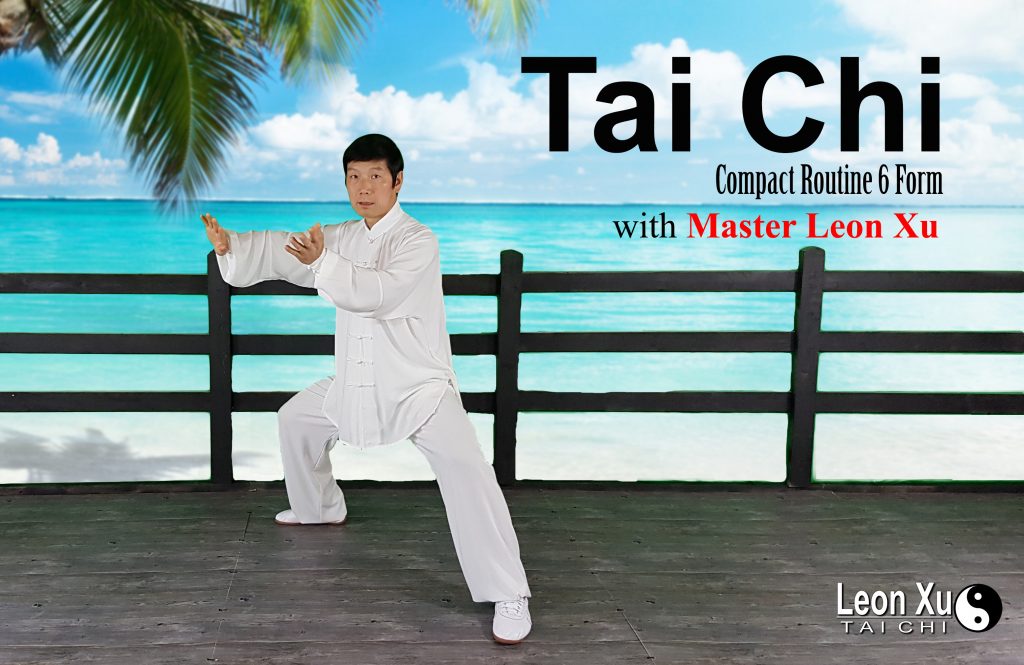 Sometimes it is not easy to find big place to exercise Tai Chi. Then we may loose the chance to get our health improved. This compact 6 form is suitable for exercise in areas as small as 4 feet by 4 feet (1m by 1m). There are 3 different videos of this Primary Level form, each with a different purpose in mind, from detailed step by step instructions to "Follow Me" videos allowing you to follow along as you practice. "Follow Me" videos, in normal and mirror image view, show the forms with minimal details so you can do the form non-stop.
Contents:
Master Leon Xu explains in detail and shows each movement in front and side views. Demo videos are very helpful to find more internal smooth feeling which is the basic for the Qi. You can understand and learn each move of this form very easily and quickly.
Choose Your Course and Subscribe
o Choose Online course "Compact Routine 6 Form" with Master Leon Xu.

o Works with all devices, like smart phones, tablets, and computers.

o High-Definition (HD, 720p) and Full High-Definition (FHD, 1080p) videos.

o Any time and anywhere with internet connection.

o With detail explanation, step by step and demo.

o Cancel at any time.