Tai Chi Every Day Keeps Virus Away!
If you isolate yourself at home keeping away Coronavirus, you have more time to try these 8 free Tai Chi courses below. You may choose different course in the playlist. Tai Chi can strengthen immune system in your body. Then this immunity boosted can fight and kill viruses, like cold and flu viruses, also corona virus.
For this purpose, we design this easy, simple training courses for you to learn and exercise Chen's Tai Chi for your health. These courses include Warm Up, Rotation exercise and Compact Routine 6 Forms which is designed for small place.
Now, let us start and enjoy these FREE courses!
Master Leon Xu's YouTube Handler:
---
ONLINE NOW: Learn and Practice Tai Chi Anywhere!
with Master Leon Xu
Sign Up and Start Health Progress Immediately!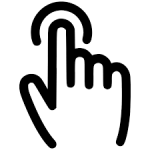 Step 1
Choose your courses


Step 4
Go at your own Pace
Learn and Exercise Tai Chi with Any Device Any Time!
o Online smooth streaming courses with Master Leon Xu.

o Works with all devices, like smart phones, tablets, and computers.

o High-Definition (HD, 720p) and Full High-Definition (FHD, 1080p) videos.

o Any time and anywhere with internet connection.

o With detail explanation, step by step and demo.

o Cancel at any time.